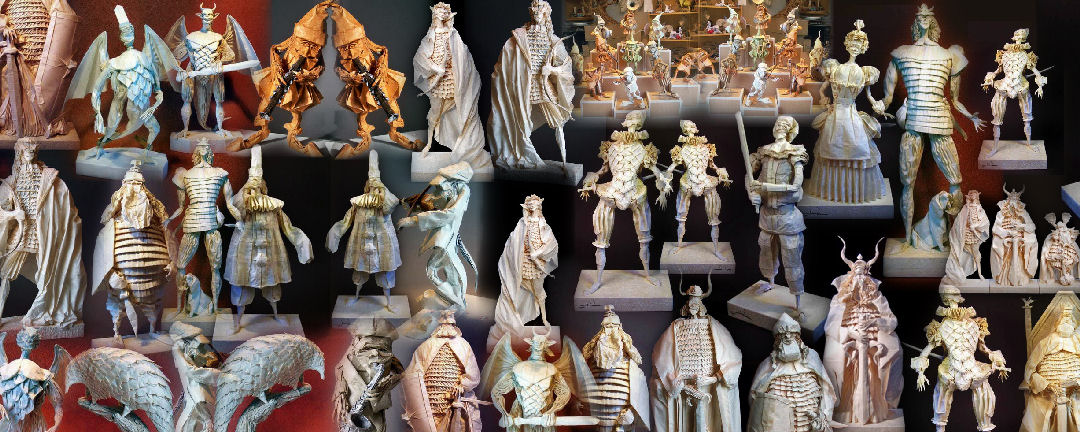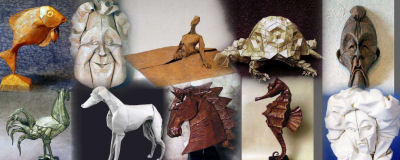 First works :

Animals are a very common subject in origami. I create them with a high-level of realism, trying to breath life into them. Using folding techniques like box pleating, shaped animals like snails, hedgehogs, pangolins seem especially attractive …
Read more ../..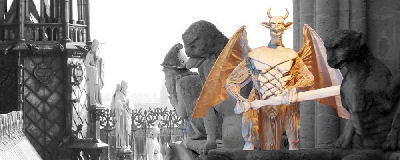 Gargoyle or Balrog ?
In architecture, a gargoyle is a carved stone grotesque with a spout designed to convey water from a roof and away from the side of a building …
Read more ../..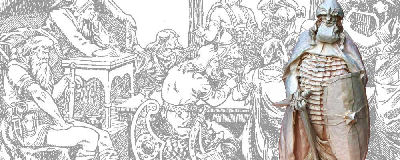 Barbarians :
"Let me try to explain the various origami stages that I went through during my career, the actual result is the series of "Barbarians"…
Read more ../..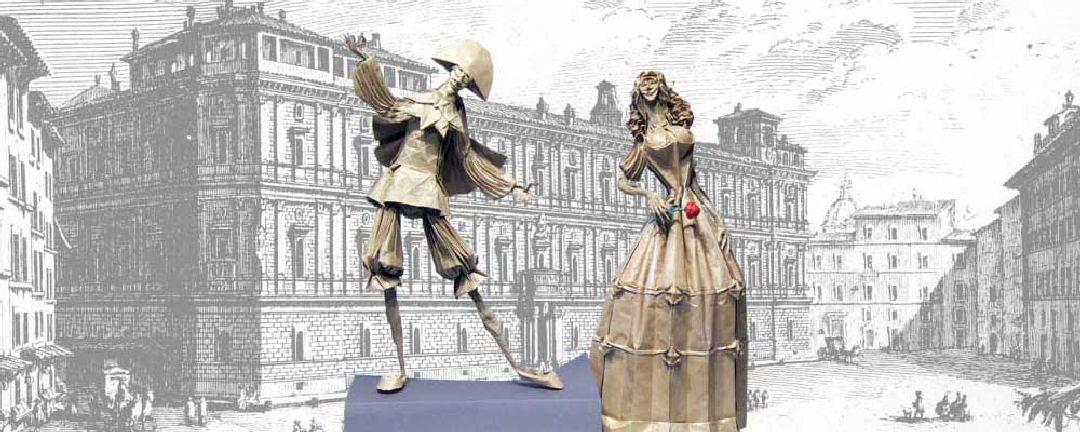 Commedia Dell'Arte :
"The characters from Commedia dell'Arte are extremely attractive in my mind.
Commedia dell'Arte costumes from the 16-17th century …
Read more ../..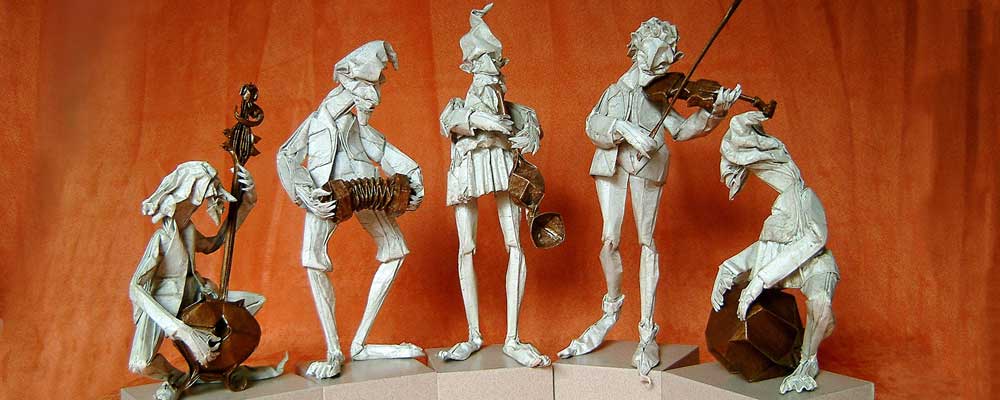 Musicians :
"If one isn't an origami folder, it's difficult to explain the process of conception through to the finished model …
Read more ../..