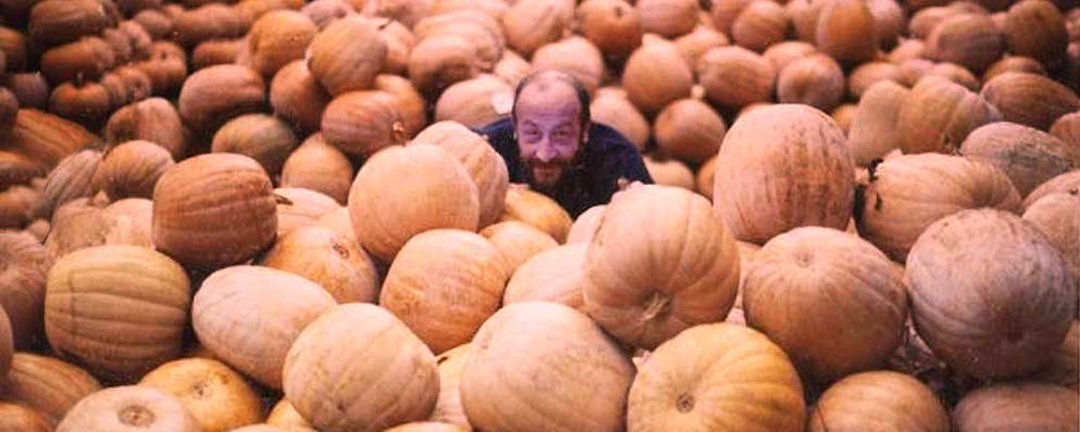 Eric Joisel : Post Script
Eric Joisel's passing at the young age of fifty-three shocked and grieved thousands of people around the world. The New York Times, Daily Telegraph and the London Times lauded his career and achievements. Colleagues and friends from Europe, the Middle East and North America attended his internment in Enghien-les-Bains just outside of Paris. But "The Magician of Origami" left us perhaps with the best trick of his thirty-five year career in origami art: his entire inventory of models and work had been completely sold out. Eric often referred to his models as "his children". He was very pleased that they had all left home and would be well cared for while he was gone.
The tears flow at the agony of our loss
So valuable were the talents he shared with us.
Inspiration, imagination, ingenuity, his great strengths,
distant mountains the rest of us will always look up to.
No more the little folder from Paris suburb,
forever in the hearts of those that must continue without him.
From the bottom of the world thoughts of comfort radiate out
to Eric's remaining family and to the origami community
stunned at the loss of one of its leading lights.
Jonathan Baxter
Michael G. LaFosse and Richard Alexander created the Origami Butterfly for Eric Joisel to commemorate Eric's life and honour his memory. Click on the butterfly on the right to download the pdf diagrams for folding and sharing.
Eric not only was a master paperfolder but he also knew how to transcribe his work into superb diagrams, rendered with the same care and precision that he brought to everything he touched. Part of his legacy, one that will undoubtedly survive the ages, is the cartography that he practised of leaving detailed instructions on how to walk the same crease. May the fold be with you, Eric.
Ten of Eric's diagrams are available below. Click on the thumbnails to download :
Eric demonstrates how to fold his crane (swan)
The grief surrounding Eric's death was palapable; his influence and connections were profound. The response from many mourners of Eric's global origami community was to create wonderful expressions of love, sorrow and respect, some of which can be seen below :
"I had my first face-to face with Eric in Japan, 2004. With 50 other gaijin, we were attending the 10th Tanteidan and, gracious hosts that the Japanese are, they took us on a marvellous 3-day bus tourism adventure. Giang Dinh sat beside me on the bus; Eric behind us. I would often hear Eric's joyous refrain, "Bloody Canadian, I hate you sooo much!" Eric has a marvellous way of showing affection.
At the Vancouver PCOC 2007, Giang, Tien Yin Yau and her friend Miho were at my house where I had finally cajoled Eric into letting me film him folding his 'stupid' fish. Click on the audio player on the right and hear Eric at his uproarious best. He had us all in stitches."
Jamie Kelley