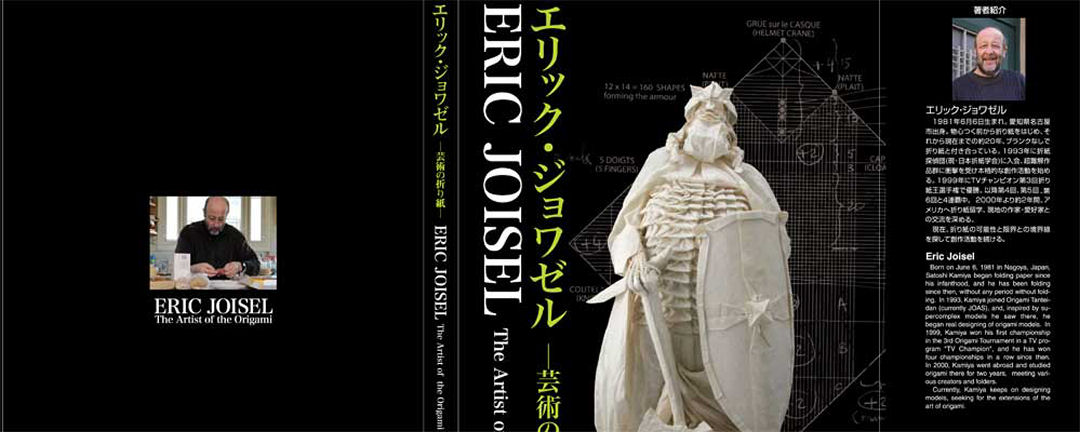 Eric Joisel : In Memoriam
In the year following Eric's untimely passing, friends, colleagues, admirers and folders around the world have contributed scores of new photos, images and videos that can now be posted on Eric's website. We hope this page will continue to inspire, comfort and amuse Eric's community and keep the memory alive of this sensei's enormous contribution to the world of international art.
More images, posters, recollections and contributions will be posted throughout the month of October honouring the Little Folder From Paris Suburb.
The following 5 short videos were broadcast earlier this year on PBS. They represent some of the extra content that Peabody award-winning producer Vanessa Gould shot when making her wonderful documentary "Between the Folds". Shot in Eric's home in Sannois, France in 2008, they show Eric reflecting on issues of origami and art. Click inside each video on the lower right corner to watch in full screen.
Finding Inspiration in Books
Two of the following three videos were recorded in 2006 in Sannois, by Jamie Kelley, who questions Eric in his studio about his jazz band orchestra and one of his masks. On the one from the centre Eric shows his talents as a teacher and clown when he improvises an origami workshop for beginners at a family party in Ligné in 2007. For the most part, Eric was an exact and fastidious folder, but he also sometimes hid untidy extra paper inside the interiors of his models. He was flattered and amused when watching some iterations of his models on the internet. The rat and mask videos were shot because he graciously responded to a simple folder's request and could no longer suffer seeing him butcher Eric's models. Again, click inside each video on the lower right corner to watch in full screen.
Eric's friends at the Mouvement Francais des Plieurs de Papier (MFPP), the French origami organization knew how to relax and enjoy each others' company. Here are two short videos featuring some good times at their 1998 annual meeting.